We're proud to offer the finest luxury linens the world has to offer.  We have access to literally hundreds of patterns and colors.  If you don't see what you want, we'll work with you to design a custom set - a real one of a kind - just for you. 

If you have a question about a particular brand or pattern you're interested in, please call us at:  408-395-1980 or Email at:
themaidsquarters@aol.com
. 
Order Today- Call:

408-395-1980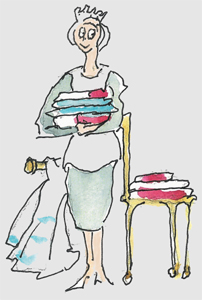 36 North Santa Cruz Avenue . Los Gatos, CA 95030 . Phone: 408-395-1980 . Fax: 408-395-2416

Copyright © 2010 The Maids Quarters.  All other trademarks are the property of their respective owners.  All Rights Reserved.