Children are a gift...an affirmation of life.  We know that your baby is special and naturally you only want the best for them.  You'll find our collection for baby is just that...the very best.  From newborn to toddlers, sleepers, christening gowns, sterling baby cups and spoons to that very special stuffed animal -- we have it all!

If you have a question about a particular brand or pattern you're interested in, please call us at:  408-395-1980 or Email at:
themaidsquarters@aol.com
.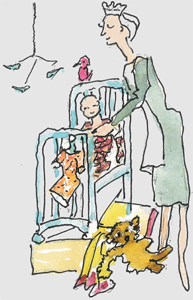 Order Today- Call:

408-395-1980






36 North Santa Cruz Avenue . Los Gatos, CA 95030 . Phone: 408-395-1980 . Fax: 408-395-2416

Copyright © 2010 The Maids Quarters.  All other trademarks are the property of their respective owners.  All Rights Reserved.